On the lion project with children from the ASB-Löwenhaus Harburg in the summer of 2013
The ASB-Löwenhaus in HARBURG, which has been working as a day-care center for 8 years, wanted a large lion to be designed for the summer program in their leisure studio "LöwenARThaus" in Hamburg-Rothenburgsort, Entenwerder Stieg 10.
Children's lion models on 06/28/2013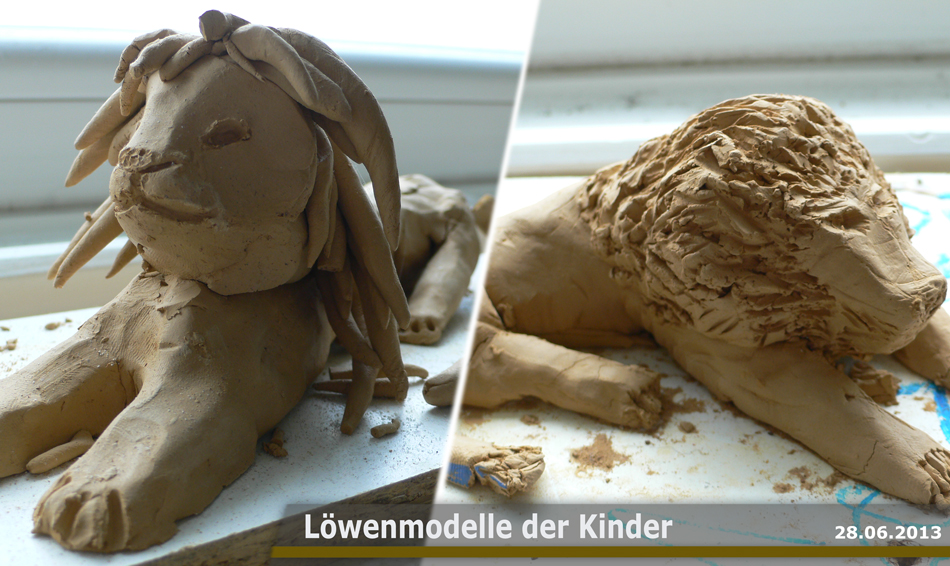 The children modeled about 30 small clay models, which then resulted in a larger model that took on the expression of the children's designs. They also drew a 1:1 draft so that the correct size for the location in the loggia next to the entrance could be estimated.
Children's lion models on 28.06.2013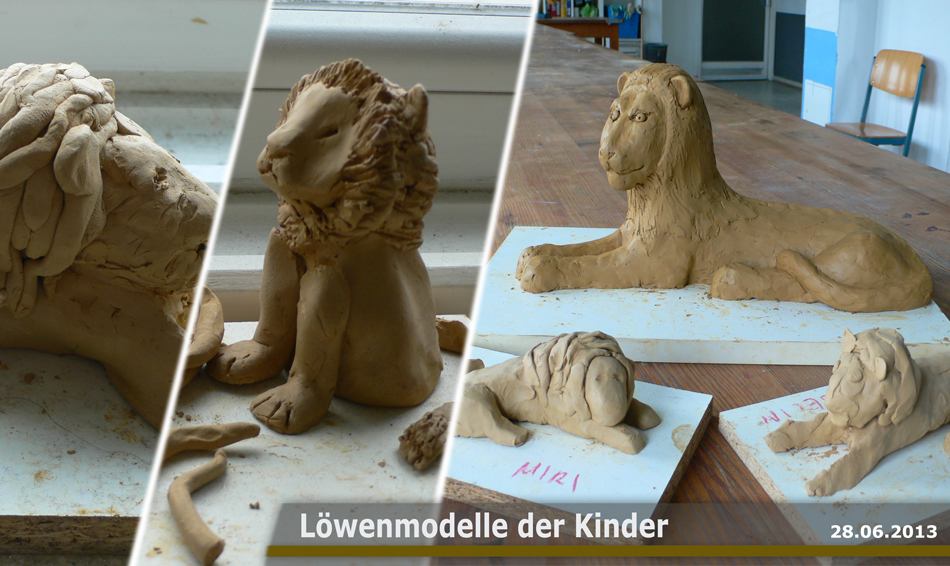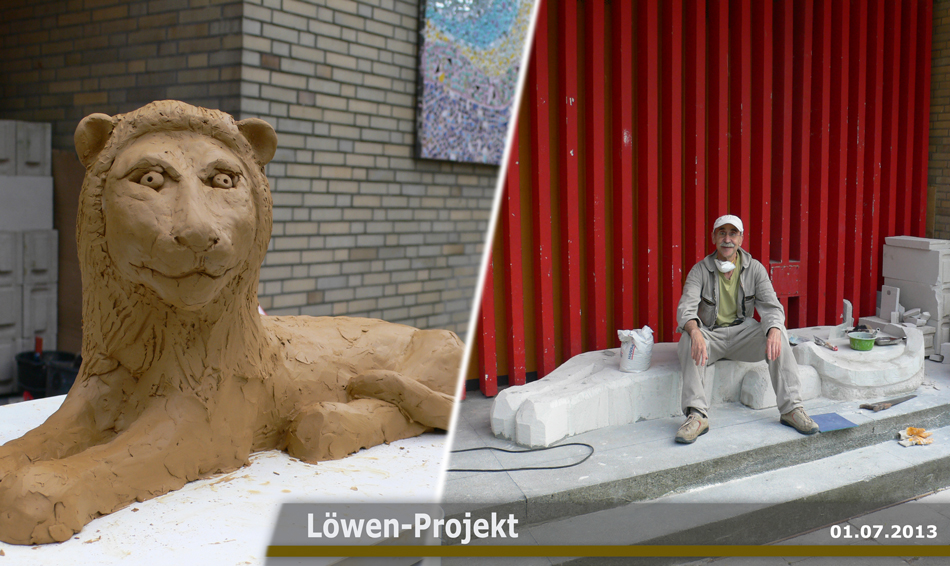 Layer by layer was built up with lightweight building blocks and the first layer was connected to the subsoil with strong iron rods. The children soon came to visit their "construction site" - they thought the size alone was really cool!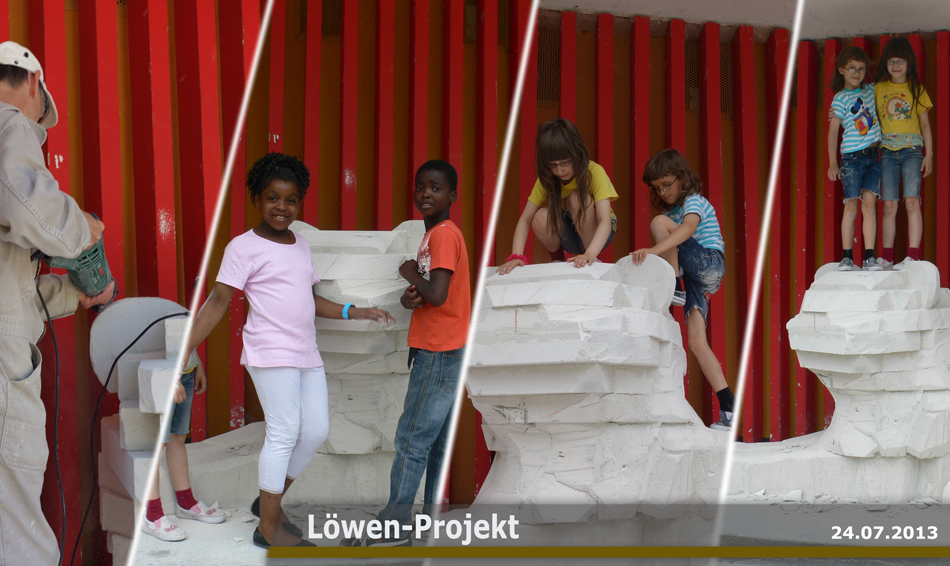 When the "shell" was finally prepared, the lion began to take shape by sawing it into shape.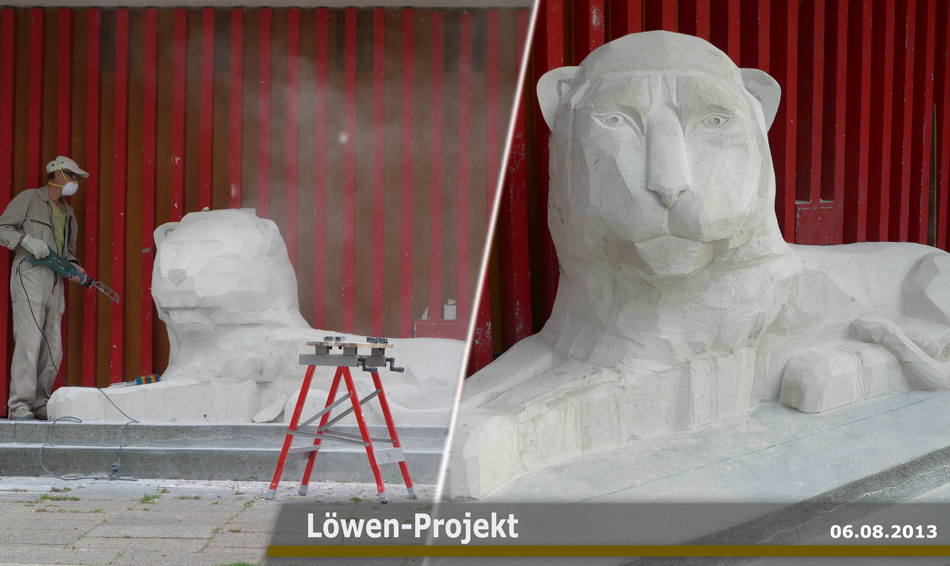 First mosaic work with children
Before the children glued on the "sponsored natural travertine mosaic stones from Mosafil", the surface was consolidated with white cement mortar.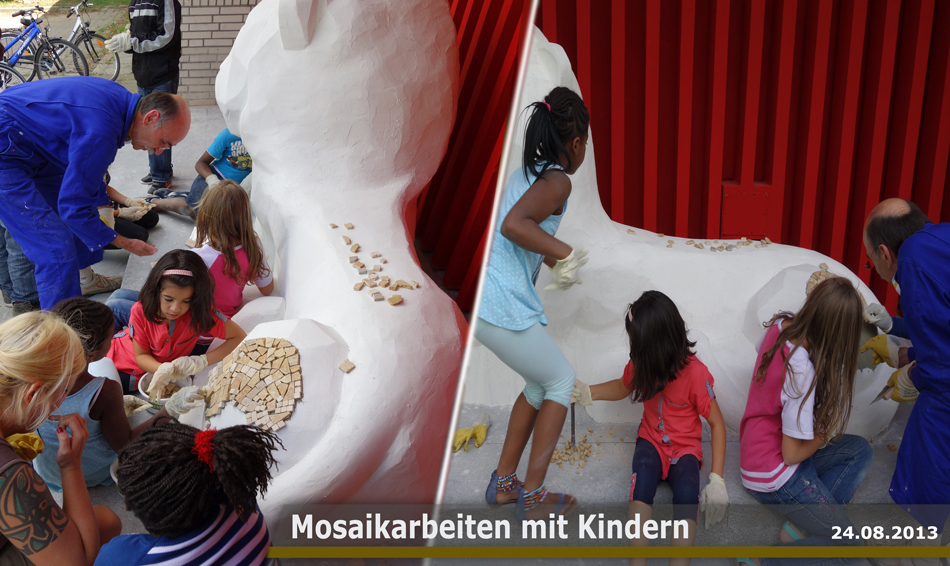 Mosaic work with children
The children did not have to relearn how to lay mosaics - they had already designed some large pictures that are also attached to the LöwenArthaus. But they had to muster a lot more perseverance and concentration with the extended and round surfaces.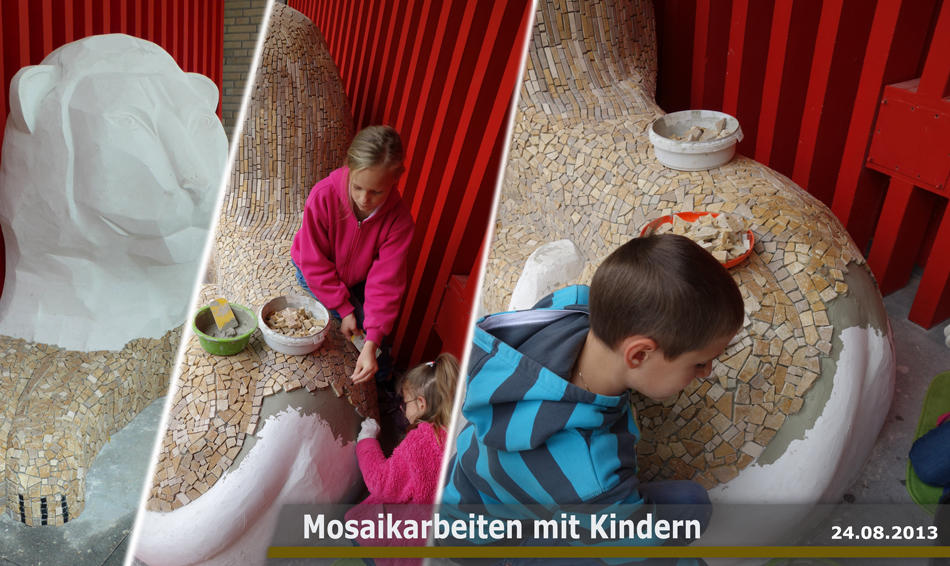 Mosaic work with children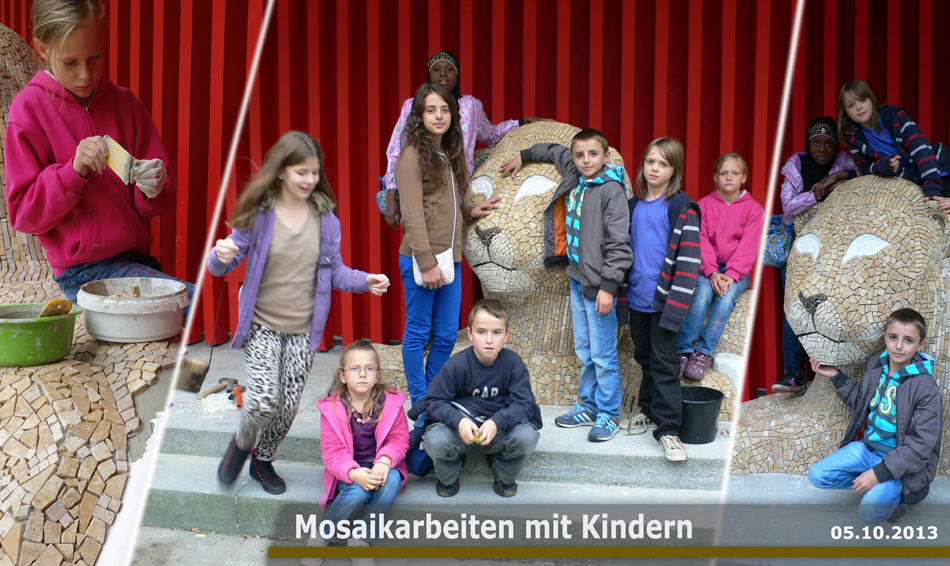 Mosaic work with children
Even before the final completion, the inauguration of the lion sculpture was celebrated with the beginning of autumn on October 12th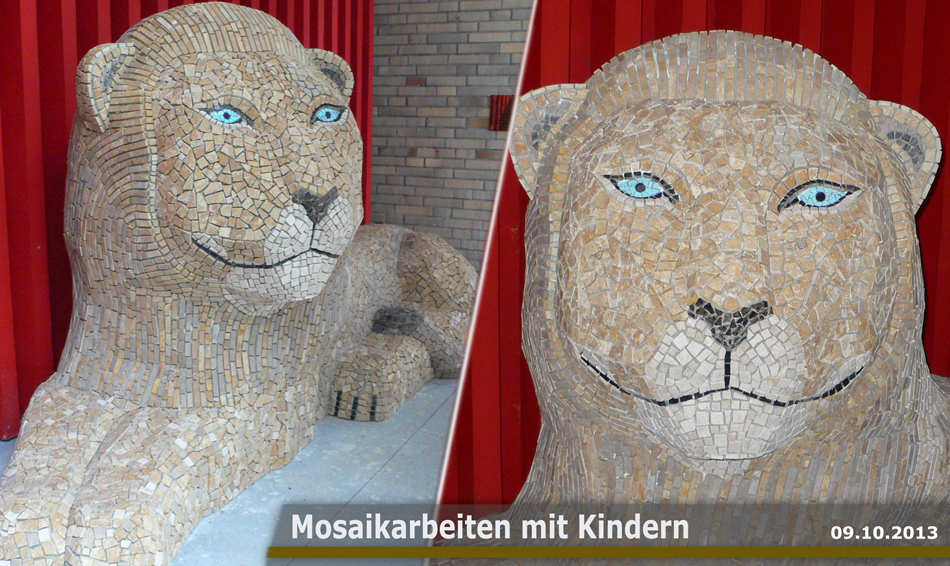 lion after grouting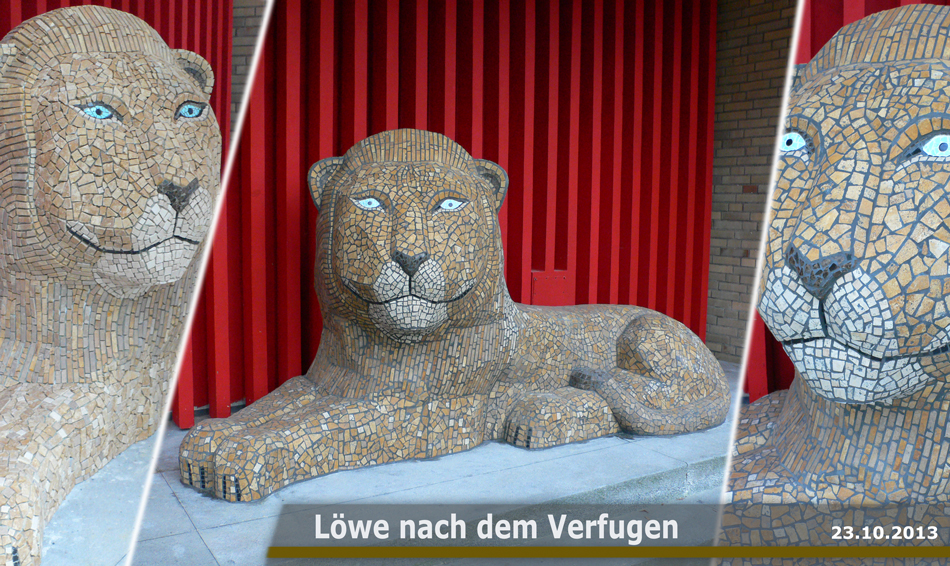 Lion in the finished state
The anthracite-colored grout finally gives the lion the appearance of a stone sculpture and the mosaic structure looks even stronger. To protect it, the mosaic surface has been impregnated several times against the effects of the weather
lion sculpture of the ASB-LöwenArt house