Natural stones and bricks for the creation of the garden
Use as many natural materials as possible for the garden design in your green oasis. Beautiful natural stones are ideal for paths, flower beds, rock gardens and decorative decorative elements. Natural stones as well as standardized bricks can be used for the stable stone wall as a border for the terrace or other garden areas.

Garden design - natural stones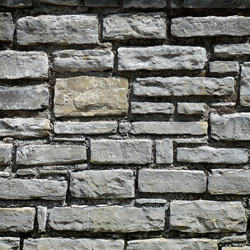 Natural stones, especially hard stones such as Basalt, granite and quartz stone are indestructible. They are particularly suitable for irregular path slabs with grass or earth joints, decorative rocks for garden design or beautiful natural stone walls. Marble is traded as a very high quality natural stone. Marble are suitable for decorative garden plinths, garden statues, stone benches or small walls. You can set up garden lights on bases made of marble, slate and other natural stones or build stairs in the garden with natural stone slabs. Sandstone is also very popular with its different color nuances due to the many enclosed minerals. Sandstone is very suitable for slabs, terrace construction, bases and walls. Natural stones are available in their natural form with differently grown surfaces and colors or smoothed for paving slabs, terraces or stairs. Natural rock is usually quite heavy. Even the less experienced do-it-yourselfer can lay the panels. Larger natural stone structures such as walls, however, require more expertise.

Bricks for garden design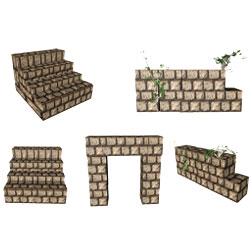 If you want to build walls, borders and more very evenly and are looking for cheap bricks, the various bricks are suitable. The stones are made of different mineral materials and standardized. You will find bricks, perforated bricks, various aerated concrete blocks, bricks made of pumice, concrete, expanded clay or limestone. Bricks are usually plastered. You can build decorative walls with beautiful exposed red or yellow bricks. On average, bricks are cheaper than natural stones. They can be processed faster thanks to the even cut. The perforated or block stones are particularly suitable for larger projects for your decorative garden design. For more extensive building with bricks, however, some basic knowledge is essential for this work. Comprehensive structures and systems should be left to a specialist.