Polygonal Plates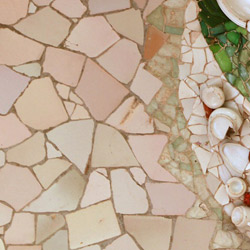 Would you like to bring your garden or terrace into shape? Then you are right on trend with polygonal panels. Natural stone has actually been an environmentally friendly and timeless building material for hundreds of years. Unfortunately, this natural building material has been more and more forgotten over time due to new modern building materials. Only recently has the timeless, trendy natural building material been back in stores and is more popular than ever. As you probably already know, natural stone tiles are known for their particularly extreme longevity. In addition, the tiles created by nature not only impress with their elegance, but also with their positive properties, such as frost resistance and slip resistance.
Polygonal slabs of volcanic rock
Polygonal slabs made of volcanic rock adapt to any architectural style. The variety in colour, size and shape, whether used in a classic or modern way, allows you to lay these natural stone tiles in a high degree of freedom of combination. Polygonal slabs used as garden tiles or terrace slabs result in a regular and aesthetic appearance and also have a non-slip surface. Polygonal plates are available in the variants thin (depending on requirements) or calibrated.
Properties
Not only the regular and aesthetic appearance of these garden tiles or patio slabs made of natural stone should convince you here. No, the frost resistance, acid insensitivity, its immense chemical resistance and compressive strength are another aspect of quality. In addition, impact resistance, very high abrasion resistance, multifaceted colors, durability and, above all, no maintenance costs play another important role here. Calibrated polygonal slabs are uniform in thickness and can therefore be processed very well for laying work indoors and outdoors (garden tiles, patio slabs) and on the wall. Uncalibrated plates, on the other hand, are available in different thicknesses.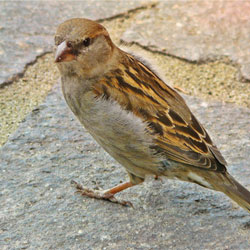 Installation tips
Basically, you should fill and compact the areas to be laid down to the depth of the frost area with a frost-proof material. A thinner base layer of around 15 to 20 cm is sufficient for areas that are primarily used as pedestrian areas.
Special cleaning agents make it easier for you to clean your polygonal plates. Please do not forget to lay drainage before laying your garden tiles or patio slabs. This ensures the drainage of residual water.