High-quality natural stone look tiles for inside and outside
Porcelain stoneware is a good alternative to "real" natural stone tiles, which are far more sensitive in their properties and durability. If you prefer the charm of natural stone and want to focus on sturdy wall tiles or floor tiles, is Stoneware in natural stone tile look ideal.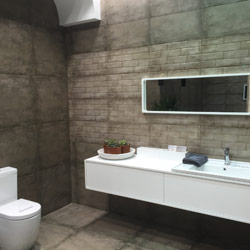 Natural stone tiles vs. Natural stone look tiles


If you value easy-care properties and a robust surface, natural stone tiles are a good solution for bathrooms, kitchens and outdoors. Floor tiles in particular are exposed to constant heavy stress and are walked on with shoes, with linty stockings or with dirty street shoes. While some materials in natural stone tiles are very sensitive to small stones and can scratch, natural stone tile look designs made of porcelain stoneware are practically indestructible. Tiles made of natural stone look today do not differ in design and feel from real natural stone. Only at a second glance will you recognize whether the floor tiles are natural stone or models with a natural stone look. The natural stone tile look made of porcelain stoneware or ceramic also has price advantages. You can choose wall tiles and floor tiles in granite or sandstone optics, choose marble design or the excellent effect of slate and
your walls how to tile the floor sustainably and cheaply.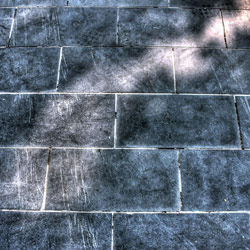 Different sizes and designs
Mainly you recognized natural stone tiles by their larger shape, which had no resemblance to the typical tiles for bathrooms and tile mirrors in the kitchen. Natural stone look tiles are also available in different sizes, which means that you do not have to lean towards natural stone tiles. In the cleaning and laying, the tiles are authentically based on the natural stone and they also impress in terms of durability. Especially in areas that are frequently walked on or on floors that are walked on with shoes, natural stone look tiles are clearly the better choice. The thickness of designs in natural stone tile optics is lower, so that the application of floor tiles does not go hand in hand with an increase in the floor area. Both for the floor and for the wall, natural stone look tiles are often recommended compared to real natural stone tiles
You get robust and scratch-resistant quality at an affordable price and in such a large selection that you can let your creativity run free with natural stone tile optics and live out your design