Marble tiles - exclusive room design with natural stone
Among the natural stone tiles, marble tiles are one of the most popular designs, which find their place on the wall or on the floor and provide a stylish ambience with a sophisticated flair. But not only the look with its soft-looking and yet highly resilient surface, but also the stability and texture have contributed to the popularity of marble tiles. Here you will find a wide portfolio of floor tiles and marble tiles that create a decorative effect on the wall and give the wall cladding a special appearance with natural stone. With natural stone tiles, you choose an easy-care wall or floor covering that convinces in sustainable quality and fully meets your high standards.
Advantages of marble tiles as wall and floor tiles
Due to the specially treated, smooth surface of the natural stone tiles, no moisture can penetrate the floor or wall cladding, which makes marble tiles practical in the living and dining area as well as in the bathroom or kitchen and a visually appealing decision. In order to do justice to the high quality of the natural stone tiles, it is advisable to have it installed by a specialist at your location. Because the installation makes an important contribution to ensuring that your floor tiles withstand the daily stress and still impress with their silky sheen and flat surface even after many years. In order to keep your floor or walls with marble tiles clean and optimally cared for, you do not have to dig deep into the bag of tricks and achieve the best success with lukewarm water and a little washing-up liquid, which creates the best conditions for cleaning natural stone tiles.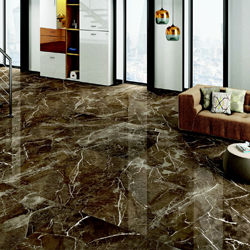 Convincing stability and design with marble tiles
As a natural stone, marble is extremely hard, making it ideal for floor tiles in particular. Marble radiates optical warmth and immerses the room in an elegant flair that supports your comfort and the feeling of well-being. There are no limits to your wishes when it comes to the color of marble tiles, as these natural stone tiles come in all imaginable nuances and thus in light or dark, as well as with delicate or strong marbling. No other natural stone has the crystalline sheen that will delight you with marble floor tiles or marble tiles for your wall cladding. Due to the absolutely smooth surface, marble tiles are very suitable for allergy sufferers, since the settling of dust in the tiles is impossible and is excluded by the even surface. Furthermore, the surface is waterproof, which means you can lay marble floor tiles in all areas of your house or apartment.
Large variety of designs for natural stone tiles made of marble.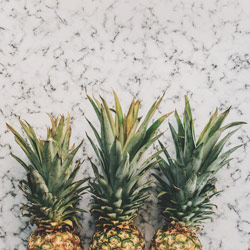 Floor tiles and marble tiles for your walls offer plenty of scope for choosing a color, the grain and the shape of the natural stone tiles. In addition to classic designs in square or rectangular format, marble tiles with uneven edges or with a broken look can be particularly attractive. The surface is always polished, as this treatment provides the typical marble shine and also closes the pores of the natural stone. Whether light or dark, marble wall and floor tiles become a representative eye-catcher in every room.