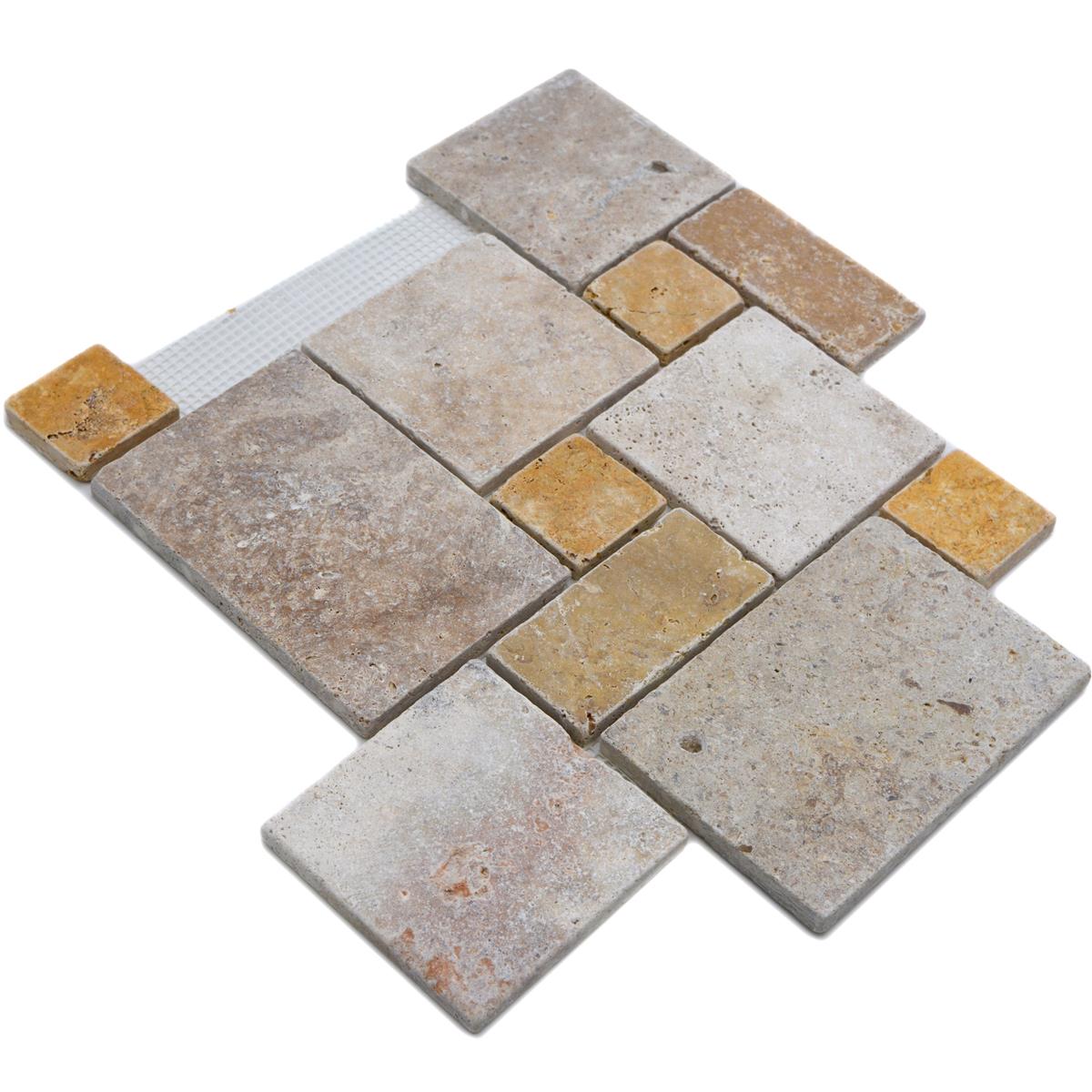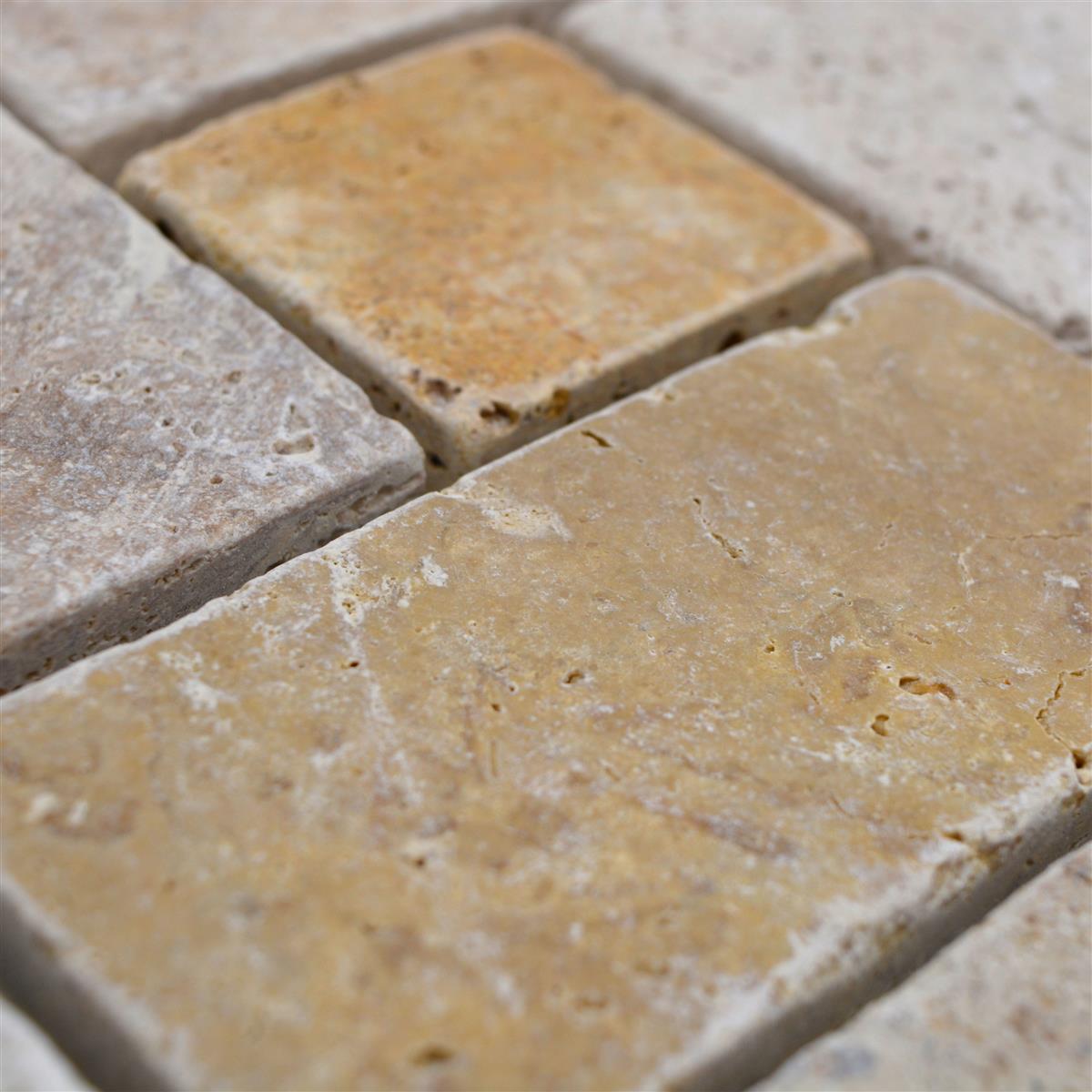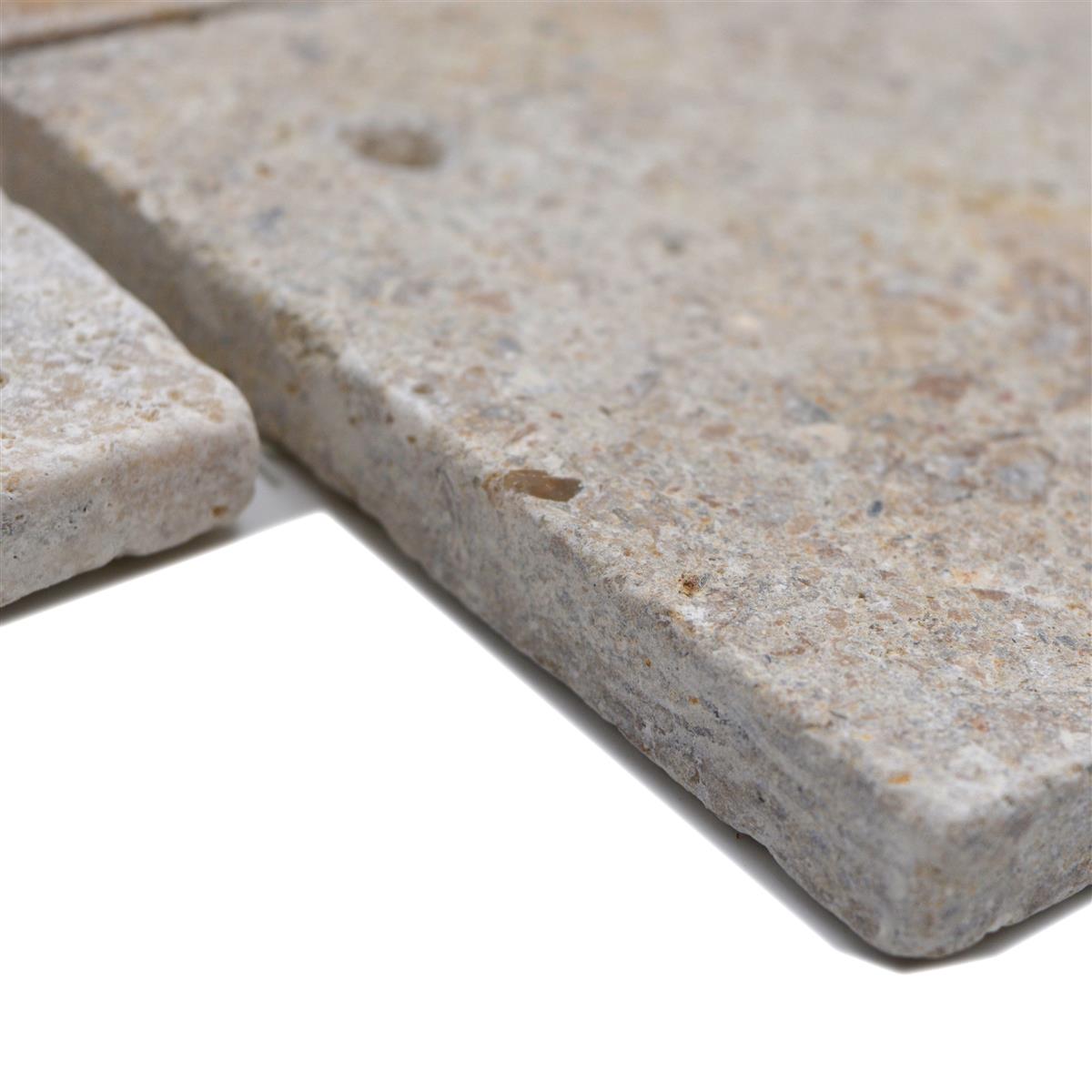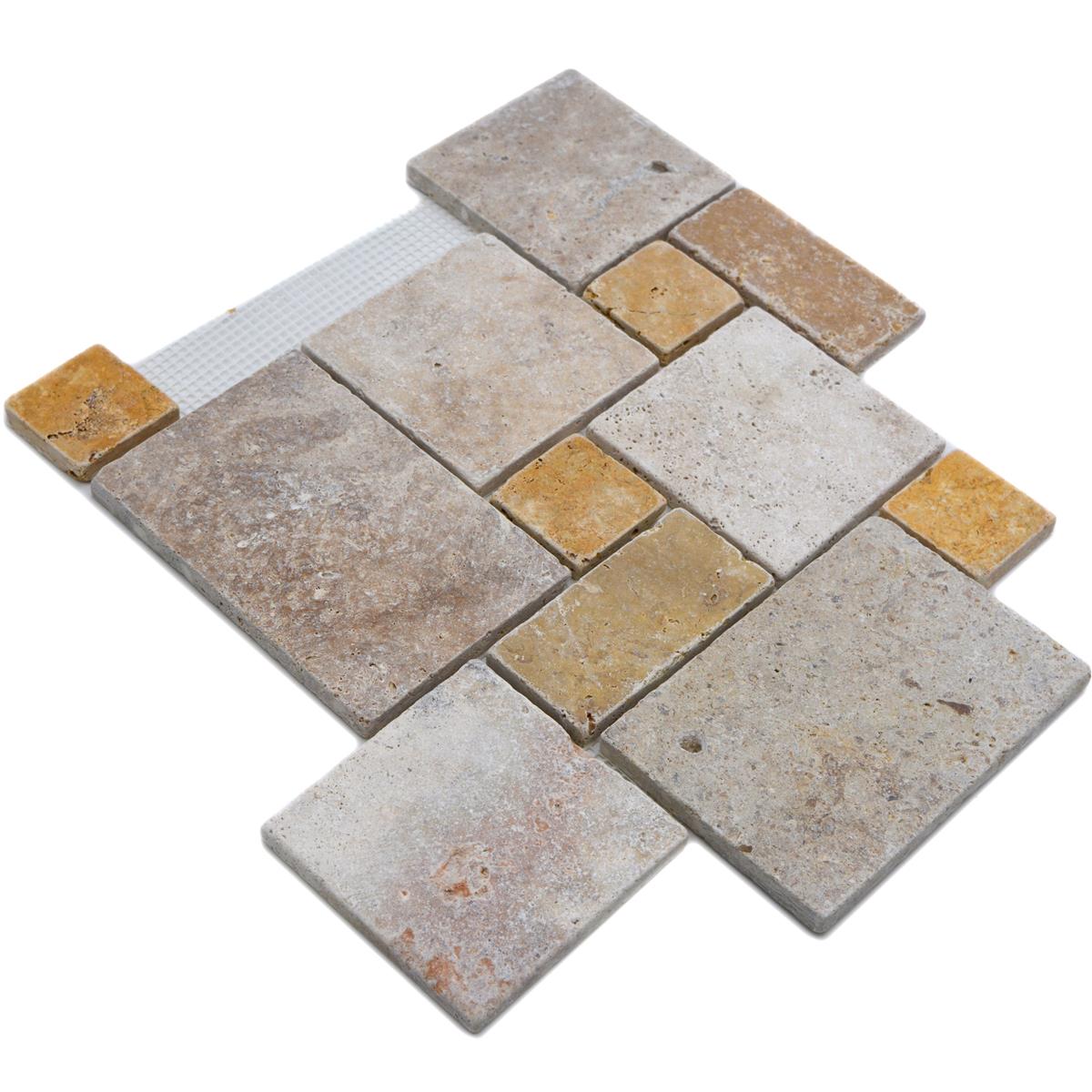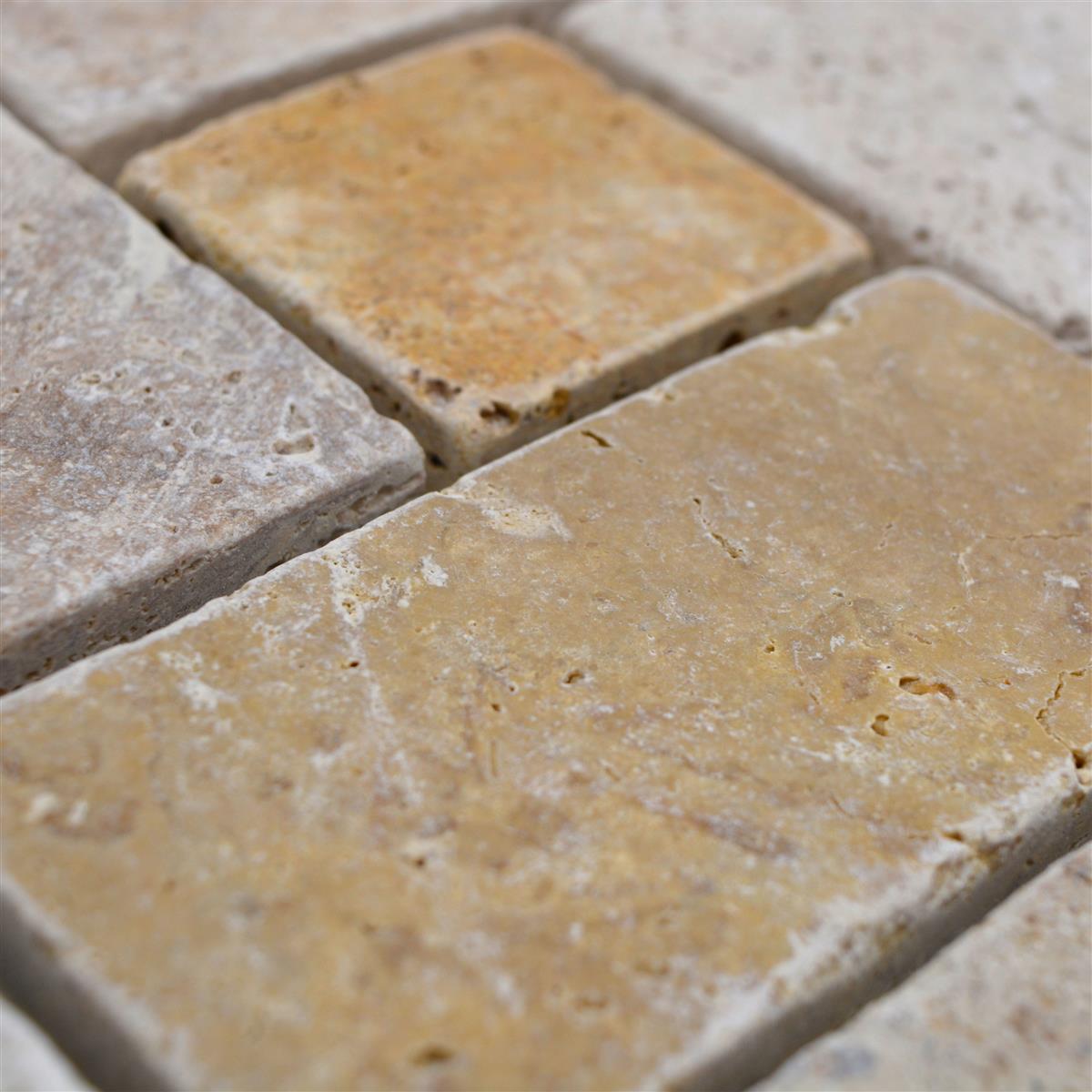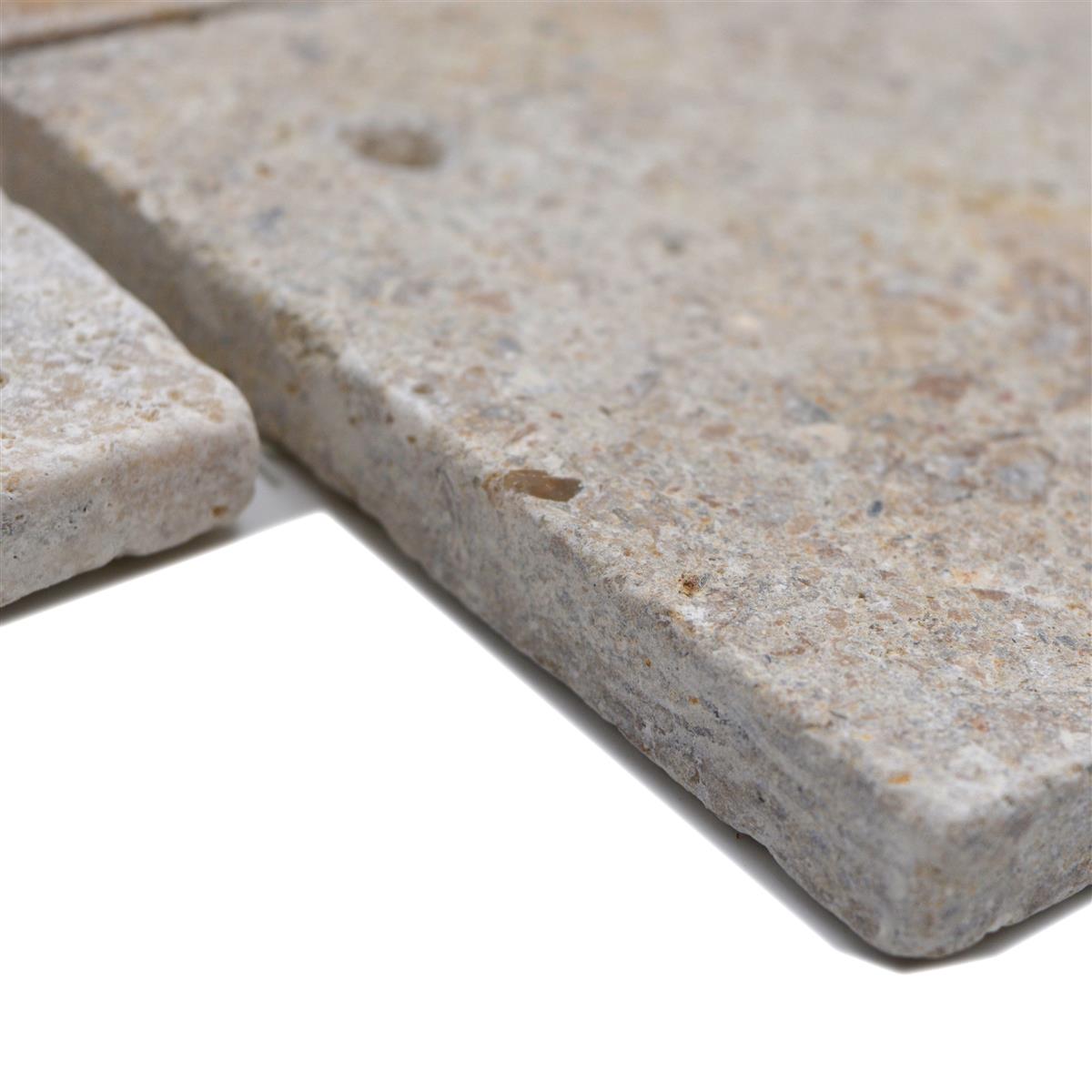 Travertine Tiles Roman Pattern
---
Color:
Brown
, Beige
Material:
Natural Stone
, Travertine
Stone Size:
48x48mm
, 100x100mm
, 48x100mm
, 100x150mm
Surface:
Mat
Tile / Sheet Size:
30,5x30,5cm
One Sheet:
0,094m²
Thickness:
10mm
Characteristic:
Non-Slip
, Frostproof
Abrasion:
Abrasion 4
Product Type:
Wall Tiles
, Mosaic tiles
, Floor tiles
Format:
Quadratic
, Rectangular
Area of Usage:
Bath
, Suitable for wet areas
, Outdoor Area
, Kitchen
, Indoor area
, Living Room
, Shower
Joint Width:
4mm
€8.95* per Sheet
Content:
0.094 Square meters
(€95.21* / 1 m²)
In Stock
Delivery time 4-6 Days
Please select your usage environment to get recommended materials
**We recommend ordering 1-2 more mats
REVIEWS
Excellent customer service
Had a couple of tiles broken during delivery, which wasn't their fault. Very quick to replace. Customer service fantastic.
Très joli carrelage, très beau rendu. Relativement facile à poser. De très bonne qualité. Emballage et transport parfait.
Schon zum wiederholten Mal hab eich bei ihnen bestellt und wie immer lief alles perfekt. Von der Beratung am Telefon, der Bestellung, die Lieferung und die Ware. Alles perfekt. Vielen Dank und gerne jederzeit wieder. Sehr empfehlenswert!!!!!!! **************
Die wahre ist echt super zu verlegen und farblich wir auf den Bildern
Alles perfekt, von der Beratung, zur Lieferung, Preis, Ware, Verarbeitung, alles wirklich spitzenklasse.<br>Vielen Dank, gerne immer wieder!!!
Die Fliesen sind einfach perfekt und sehen genau so aus, wie auf dem Bild, lassen sich super verlegen , schneiden und verfugen.
Alles perfekt, aussuchen, bestellen, liefern, total reibungslos. Spitzenmäßige Beratung, die Ware superklasse, obwohl nur im PC gesehen aber genau wie vorgestellt und sogar noch besser. Die Verlegung ist gemnauso klasse. <br>Wenn es noch mehr Sterne geben würde, würden wir noch höher bewerten!!!!<br>Vielen Dank